The nice little town of Sterzing is not only a train stop on the reliable European train route from Munich over the Alpes to the Veneto, operated by Austrian ÖBB; it's also a destination on the bike route München–Venezia. Unfortunately we arrived there on a Sunday when shops are closed. We did not find a place to have an organic lunch (locals, please help!), so this post is based on up-front research on the net, window shopping on destination and more research on the net afterwards.
On a weekday I would have loved to have a glass of milk at the milk shops of the local organic dairy Milchhof Sterzing. There's one on the premises of the dairy and a second one in the new town of Sterzing, the Neustadt.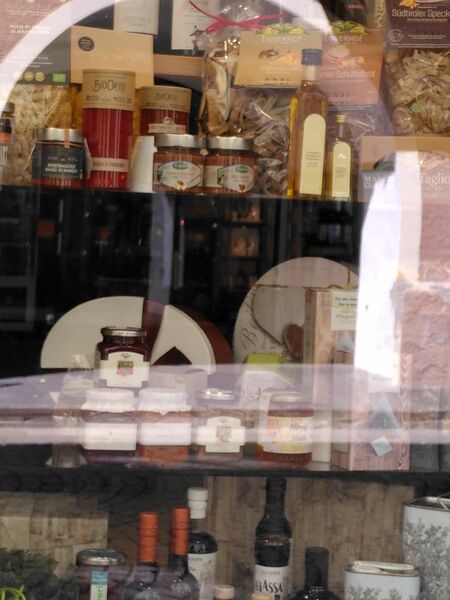 A few steps further down the pedestrian street there's a wonderfully looking delicatessen shop, Gut&Gerne, offering a good deal organic products from the region. The shop is a venture of the family-run Hotel Lilie nearby and you can buy convenience food from the hotel kitchen and bakery. The hotel itself does not advertise organic breakfast, but they have dairy products of the Milchhof Sterzing, and given the Gut&Gerne shop window you will likely find more organically or at least more sustainably produced agricultural products from the region. To which extend the hotel restaurant and cafe use organic products I cannot say.

The_Conscious_Traveller, Italy, Sterzing, Vipiteno, MuenchenVenezia, organic] Link