What would a visit to Paris be without tasting a crêpe? These thin pancakes come in two varieties -- galettes with savoury toppings make a perfect lunch while sweet teeth will prefer a crêpe with sweet toppings. For the real thing head for a crêperie, a specialized small restaurant serving no other food (apart from perhaps a salad), and you should do this for lunch as the better owner-run shops will usually close early in the afternoon.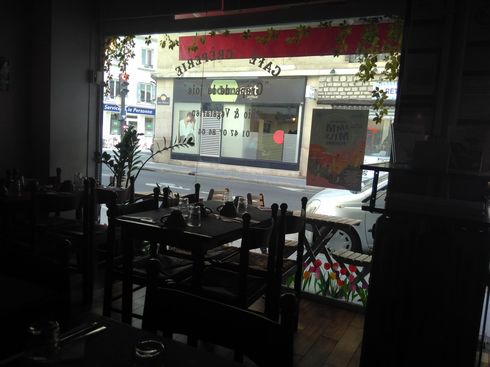 My favourite place is Crêpe de la Joie, a family-friendly 100 percent organic owner-run crêperie near tube stop Censier Daubenton. The buckwheat-based galettes have savoury fillings, often with an egg on top, while the sweet crêpes are made of wheat. All crêpes and galettes (except the one of the day) are dubbed after mythological figures like elves, gnomes and fairies and all of them are vegetarian or even vegan. The friendly owner prepared food for us even though we arrived ten minutes before her closing time. This will surely not be the rule but a little broken French and a friendly smile helped us to get a perfect start for our visit. The shop also sells Hildegard of Bingen food products.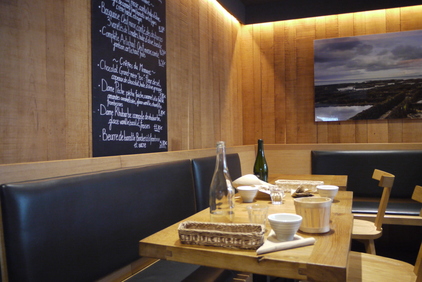 Hip, professional Breizh Cafe within the Marais does not observe the usual French rules for opening hours but serves crepes and galettes all day. The place with its rough wooden interior does not use organic ingredients as a rule, but the flours for both, the galettes and the crepes are always organic.
More to try
The following organic creperies I found in preparation of my stay but did not have time to visit. If you come there I'd love to hear about your experience.
Ryam, 53, avenue secrétan, Mon-Sat 11:30-19
Crêperie La Belle Bio, 49, rue de paradis, Mon-Fri(Sat) 12-15(15:30)
Biosphère Café, 47 rue de Laborde, Mon-Fri(Sat) 12-18(22), Sun brunch 11:30-15 (gluten-free organic restaurant and pastry shop, 8th arrondissement)
Paris, organic, lunch, creperie, restaurant, coffee, French, vegan, vegetarian] Link