To buy organic products in Salzburg couldn't be easier: Even the random conventional supermarket has a sufficient selection of it, hence availability is not an issue as long as you are familiar with the EU and the Austrian organic logos (mainly the AMA organic seal, the Austria organic guarantee, and the Bio Austria certificate).
To shop for the arguably most famous Austrian organic brand head for busy Linzer Gasse pedestrian street: at Sonnentor you'll find teas, tisanes, dried herbs and spices, as well as a selection of sweets and natural body care -- the contemporary version of a medieval chemist's shop, with an abundance of products based on herbs grown in Austria itself.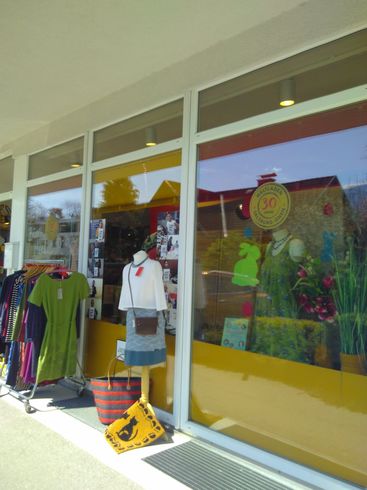 The flagship store of the second famous brand, fair-trade confectioner Zotter unfortunately closed in February 2019, but sweet teeth will find the hand-made chocolate bars all over the city, among others at the Weltladen, a dedicated fair trade shop just a stone's throw away. Step by this nice place to shop for all kind of gifts -- both eatable, wearable, and decorative. There's a second "world shop" in the neighbourhood of Gneis with a focus on fairly traded natural and organic fashion.
If you feel like a coffee during your shopping spree in the Linzergasse area step by Röstzimmer 15, a small scale coffee roaster's specialising in organic fairly traded traditionally grown Ethiopian coffee dubbed "Urkaffee". In addition they sell organic chocolates, tea, and honey from within the city boundaries. Careful with the bread: only a selection is organic. Unfortunately this cosy little shop is closed on Saturdays (and Sundays).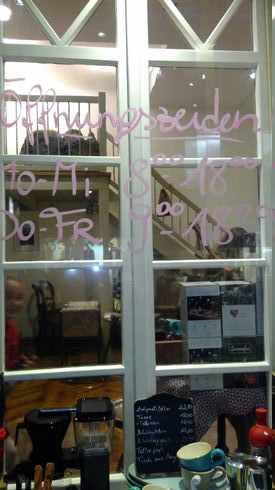 A short bicycle tour along the Salzach river (in southern direction towards castle and zoo Hellbrunn) gets you to the new (opened in 2019) farmshop of the organic Bienenlieb beekeeper's. Along with their own honey (in reusable glasses) and gin you can shop for other bee products, sustainable beekeeping and gardening equipment, bee-friendly seeds, plastic-free food containers, as well as Bioaustria certified local organic products like tea, herbs and more. There's also a small cafe on the farm, and the honey is also available from the Franziskischlößl hotel shop.
Shoes and fashion
Once home to a vibrant shoe industry there's not much left of artisanal shoemakery in today's Austria. If it wasn't for the "Waldviertler" -- robust enduring footwear which you can buy at Gea alongside fashionable leather bags, sustainably made furniture with a sometimes anarchistic touch, bedding, eco fashion accessories, organic tea and tisanes, or gift items. The company is a major driving force within the Economy for the Common Good movement, and all products are made in sustainably driven, socially conscious workshops by artisans in Austria and its neighbouring countries.
For sustainably produced shoes of play- and colourful designs -- light city wear in contrast to the down-to-earth design inspired by the farm lands of the Waldviertel -- head to the Think! flagship store in the old town. The founder of this brand also comes from an Austrian shoemaker family, and the company is headquartered in a small Upper Austrian village, Kopfing.
If you want more sustainable shoe brands or are looking for children's footwear, cross Mozartplatz and head for Vega Nova, another Think! affiliate which also offers, among other brands, two favourites of mine: French Arche and Spanish Braco shoes. They also have sustainable chairs, beds and other furniture.
While Gea provides you with socks, gloves, scarfs, gloves and other textile accessories it's not a clothes boutique. For eco fashion you may try Bella Boutique in Linzer Gasse, but check the labels carefully as its entrance area shows off tourist rip-off like cheap Chinese down jackets made from 100% plastic materials. The shop was formerly located in Wolf-Dietrich-Straße, an address you still may come across.
If you love hemp and other re-discovered plant-based fibres head for Eberlin-Frenkenberger Naturmode in Dreifaltigkeitsgasse, a nice fashion boutique with a classical approach.
Closed
Salzburg, organic, fair, coffee, tea, gifts, spices, honey, fashion, shoes, shopping, confectioners] Link